Combine all NN products in one app, please
Nationale-Nederlanden offers a wide array of products; from internet savings to pension-plans. The company chose to offer all this through one single app. Form-follows-function suggests this leads to a complex addition of interfaces - all looking very different. Still we found a way and successfully tested it.
Information architecture analysis
The current app grew and grew due to successful piling up of products. The overall structure suffered; the interface was losing consistency. We first set out to fully grasp what the app featured.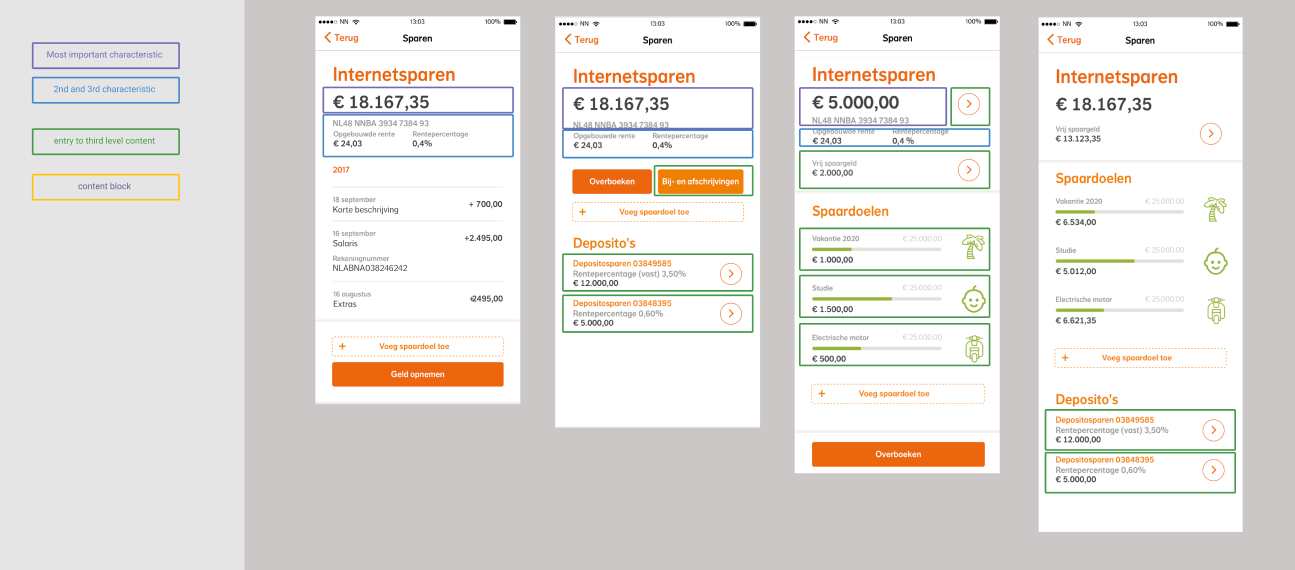 In close collaboration with the product owner, development and the business, we came up with a three-level system. The product overview was at the top. Next came all the product detail pages. Deepest would then be the funnel - the process screens offering "product use" (where other levels only offer data insight).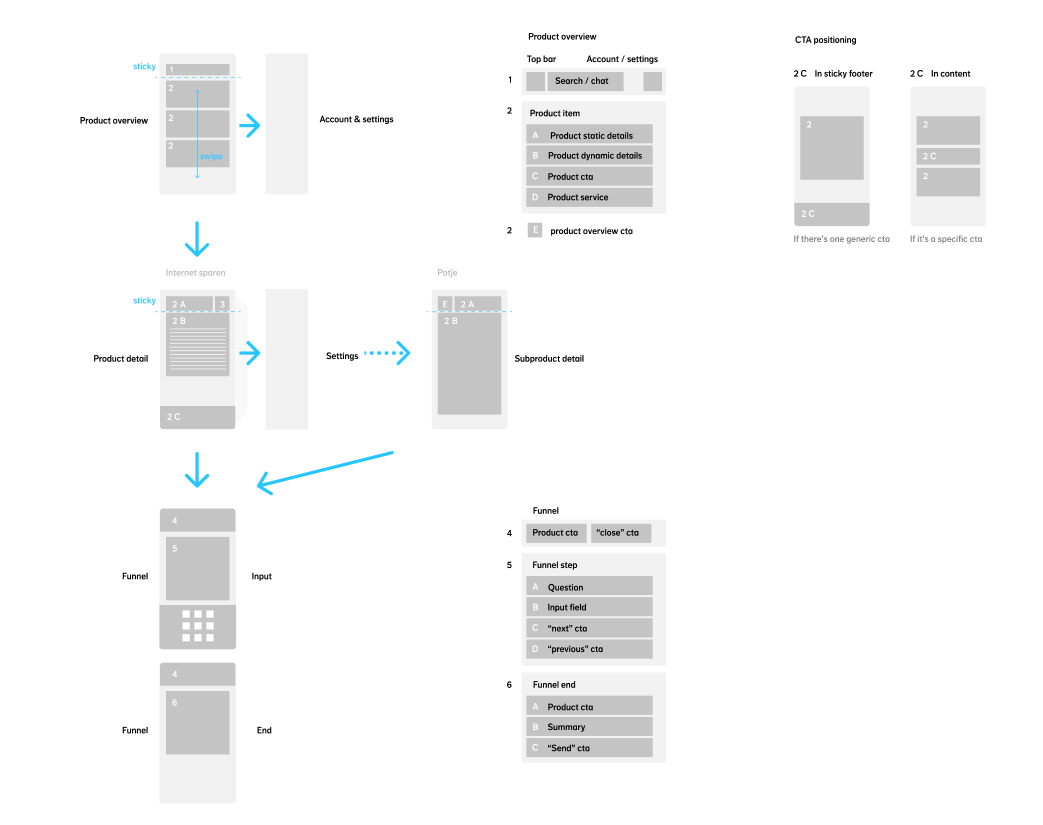 From here, we rushed to research. Design can come up with anything; the user validates. So we came up with a high-level wireframe for the first level. The product overview. We had gone through many iterations and found the bottom-tab-navigation not effective. We had tested it: users didn't fully get it. The hamburger menu - let's put it this way, in the words of the product owner - hamburgers belong on barbecues. So we tested this prototype.
Six respondents successfully went through seven scenarios in usability tests. They all were able to find their way through the three levels, from product to product. The product overview offered them a number of new features which they recognized and valued
"Now I see all my finance and insurance products in one list"
"I'm starting to see I get the right, related service blah blah more structured. I see more logic to it"
"I can add products supplied by other companies to this list"
We now had a setup offering a proper structure for all the products. We had a validated basis for an intuitive structure.