showing off.
Windowframes, roofs and doors. Synthetic. Whether you're a consumer, projectmanager or an architect, on desktop or mobile - the site is facilitating the products' versatile character. In a grid that works for them, never cropping details. A grid showing products and their projects.
Products, projects and themes
Navigation shows the labels as well as their definition. The labels are too young, they need an introduction.
2
 On the left you find the products, on the right the corporate information.
3
 Just reaching above the browserfold is the filtertool. Use it to find what you're looking for or feel invited to scroll down further.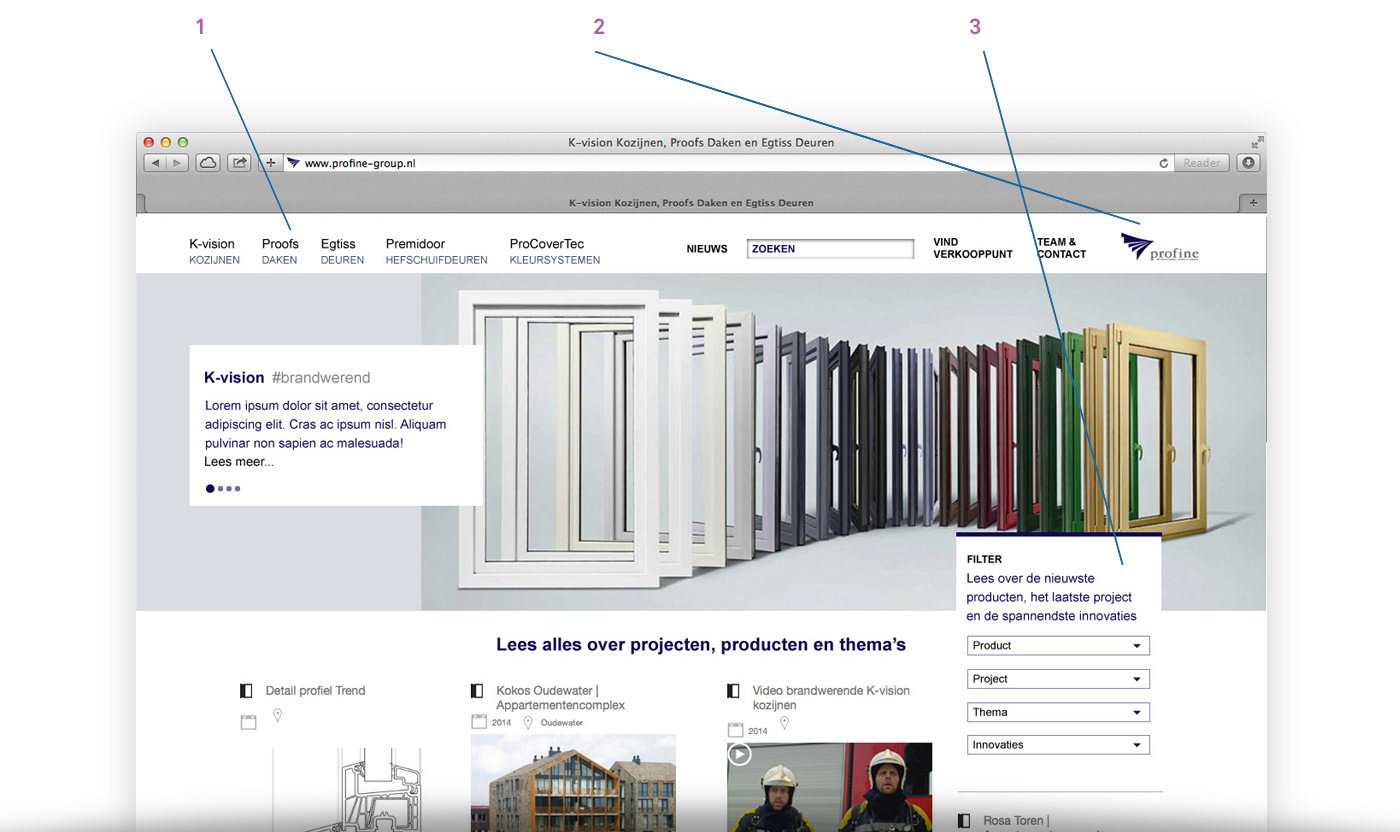 productpage
Above the browser edge, the product gets introduced. Explanatory text, a clean product detail, links to downloads and whitepapers. The second half of the page offers inspiration - pictures of projects, links to themes relvant to the product.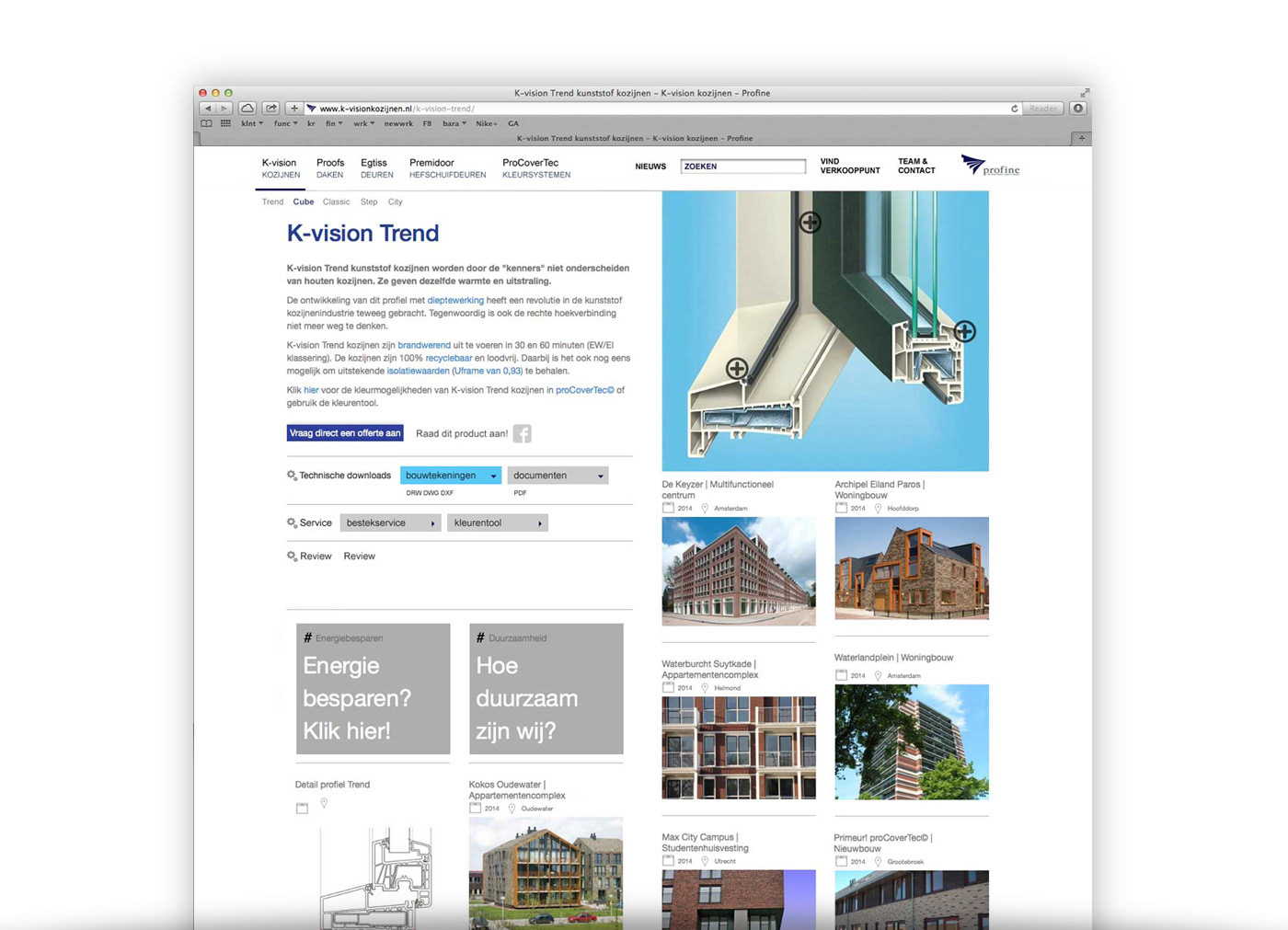 Productgroup page
Introducing the label and its productrange. The page is relatively short, featuring a tool to compare the products. Located high enough for you to see it above the pagefold.