TeamQ online dashboard
Online dashboard for company team optimization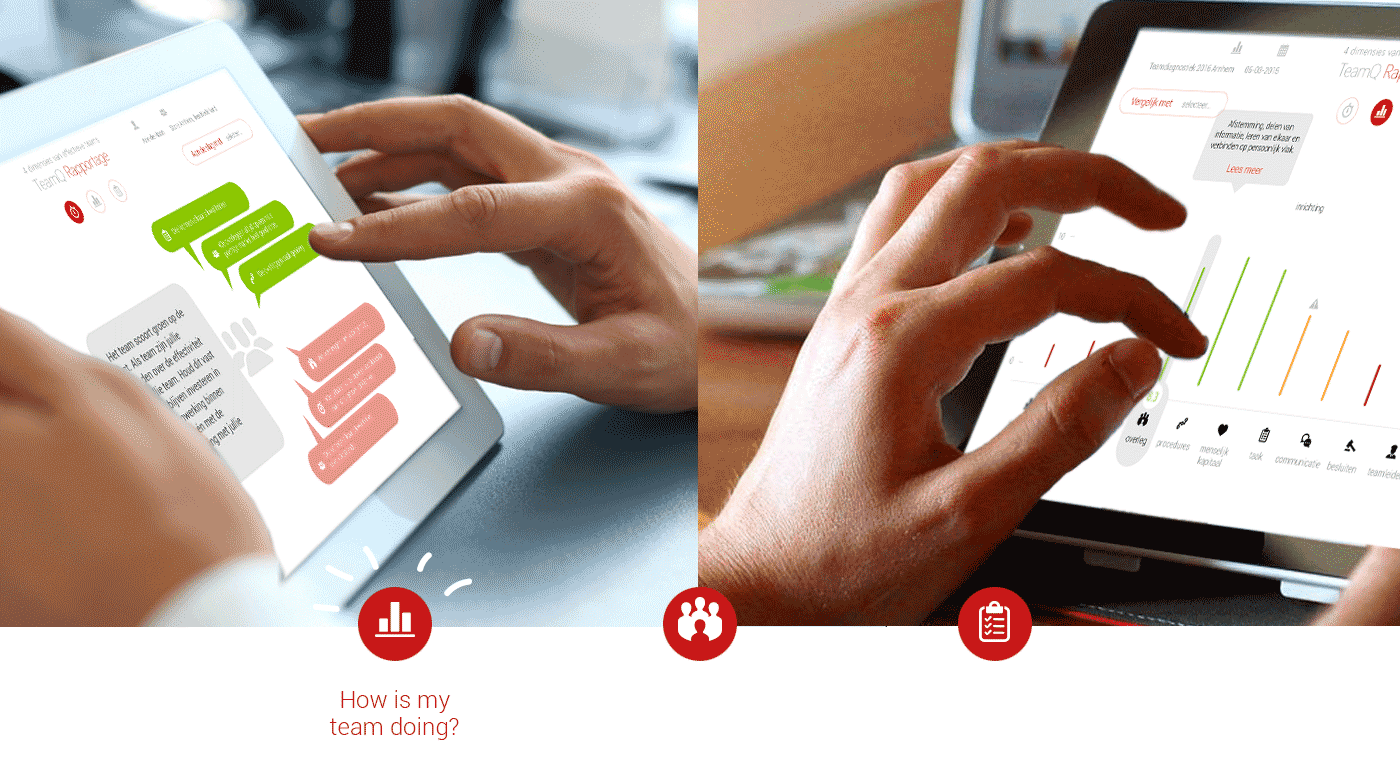 company team diagnosis and optimization
The product is wonderful to start with. On the basis of various psychological models, professional teams get tested and trained. No personal stress is involved; it's all about the teams effectiveness. Their previous GUI focused too much on the testing and far too little on what it's about - the users' goals. Through workshops and wireframes we came to new interfaces. Offering just the relevant facts (not all of them) followed by the right call-to-actions (and not all of them). If you do want more facts and details, they're all there - most users just love to get what they were looking for: the most effective tool to improve their team's work.

Facts and results you need to see
There's a hierarchy to formation of answers. The user grabs a tablet or opens the website with a specific question. When it comes to a testing process, you want to know in what phase you are and where the results seem to be going so far. You don't want everything. At once. You want a clean debrief. You want images - they communicate faster than a descriptive text. Enter infographics.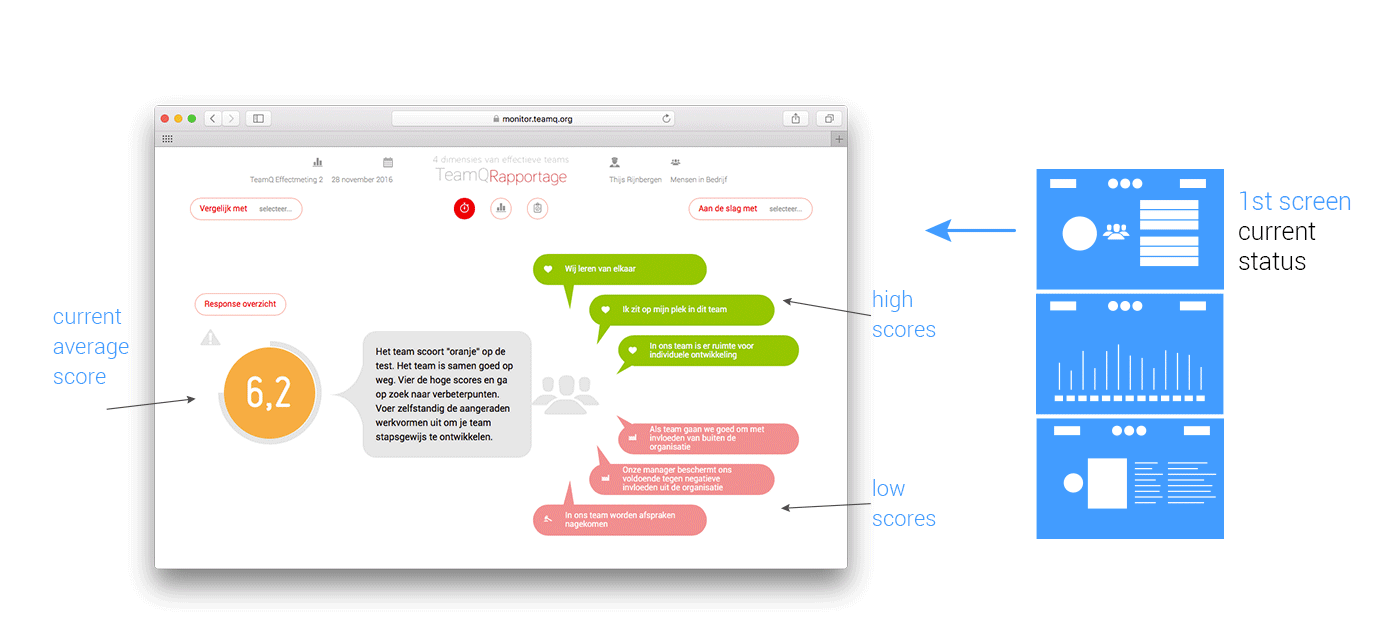 First screen - Current status
What is the teams' current average? Based on how many of the teammembers? How should I consider the result? And what's going right, what isn't? The first screen offers a to-the-point overview of the state of current affairs. Although each fact promises not to be complex and 
Second screen - all the data
Of course you want to see all the results. Though what you really want to know is - what's going right, what goes left and what questions leave the team devided? The second screen offers a lot of information, in a setting offering you to take it one step at the time.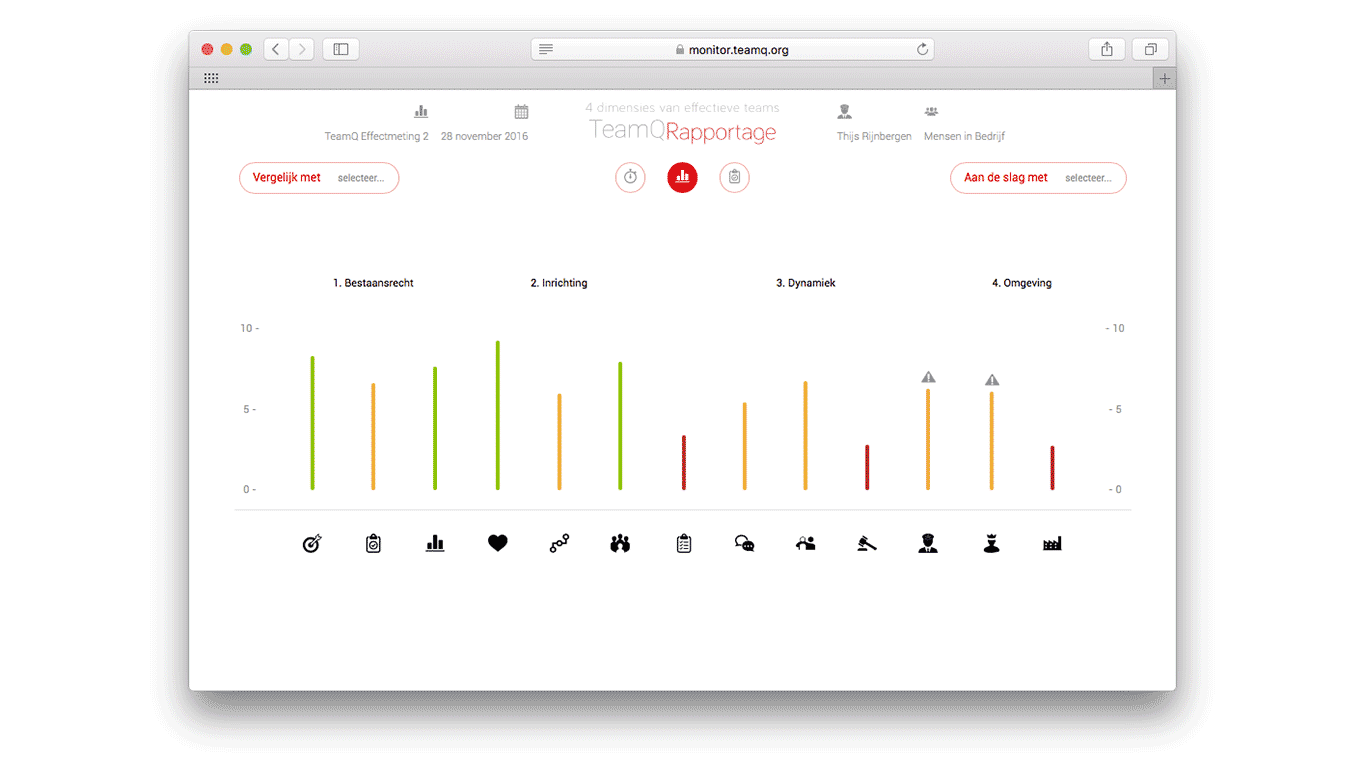 Third Screen - at the heart of the matter
Here you'll find the real answers to your questions. Why is the team not doing well? What are they saying? What should change? And going from there, what can be done about it? Various exercises are offered,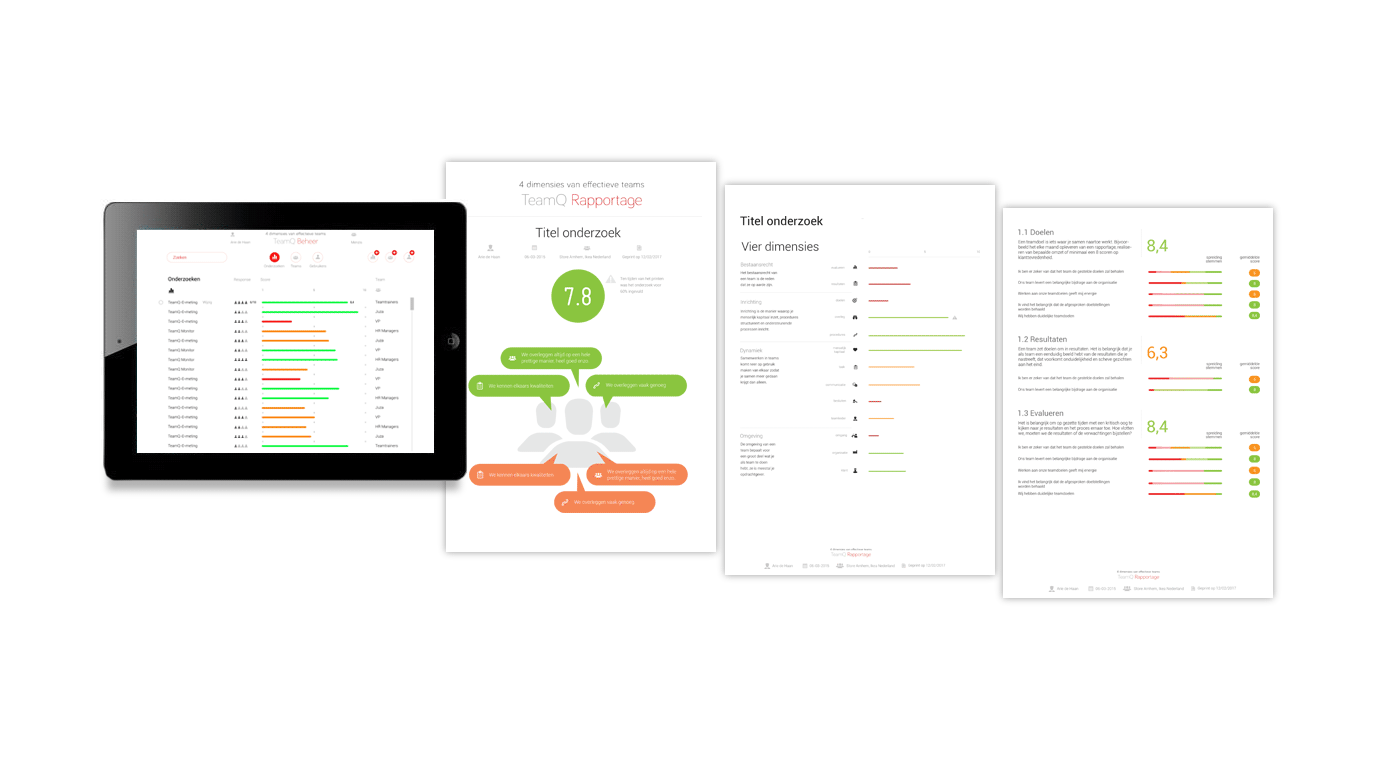 Made by and used by
IKEA and Menzis are amongst the companies using the tool.
TeamQ's site
offers more informafion on the product itself.
Maykin media
was responsible for online development,