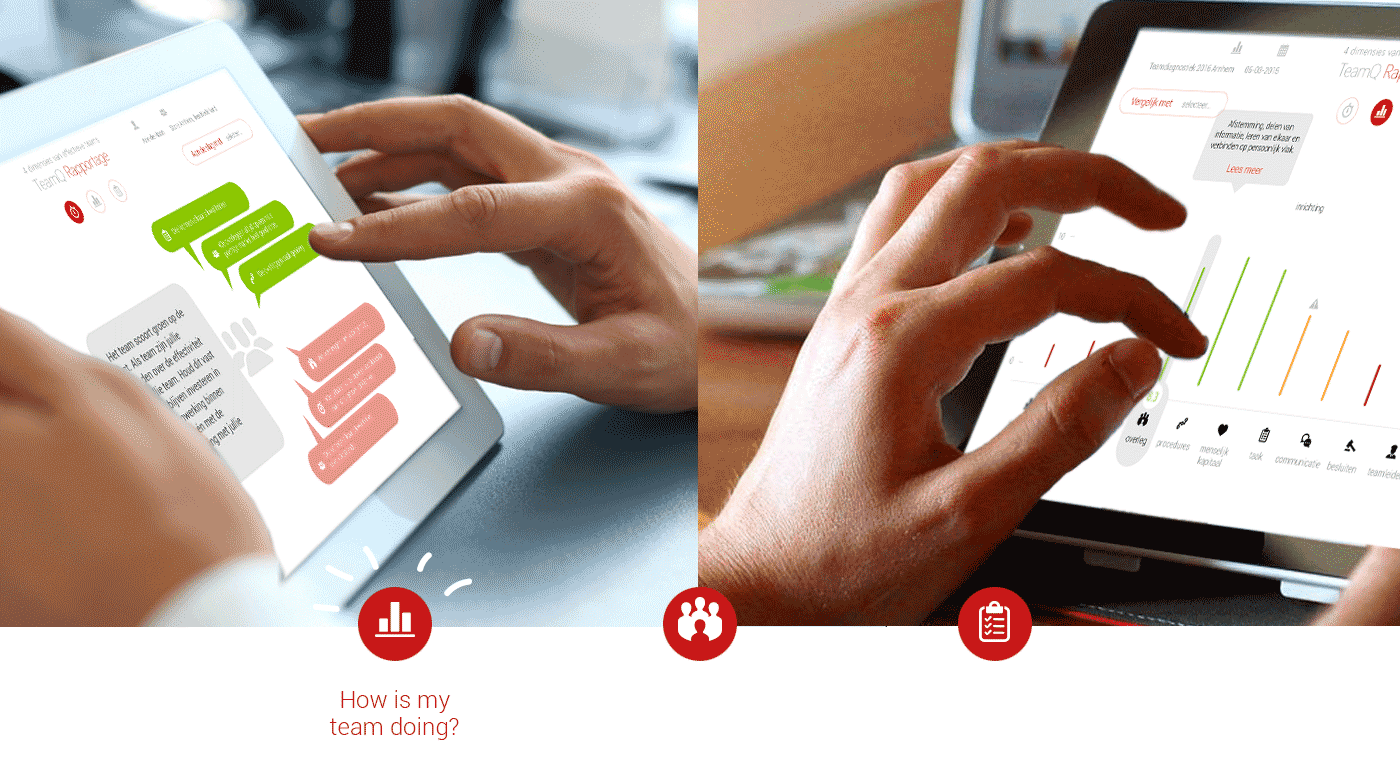 company team diagnosis and optimization
TeamQ offers diagnostics and training for optimization purposes, to professional teams. Through workshops and wireframes we came to new, intuitive interfaces. Although the offered analyses go deep and wide, we kept the userstories short. Offering just the relevant facts (not all of them) followed by the right call-to-actions (and not all of them).
Facts and results
The UI focuses on commucating diagnostics in an effective and visual form. No explanation needed. We prototyped and tested, wanting users to understand, not think.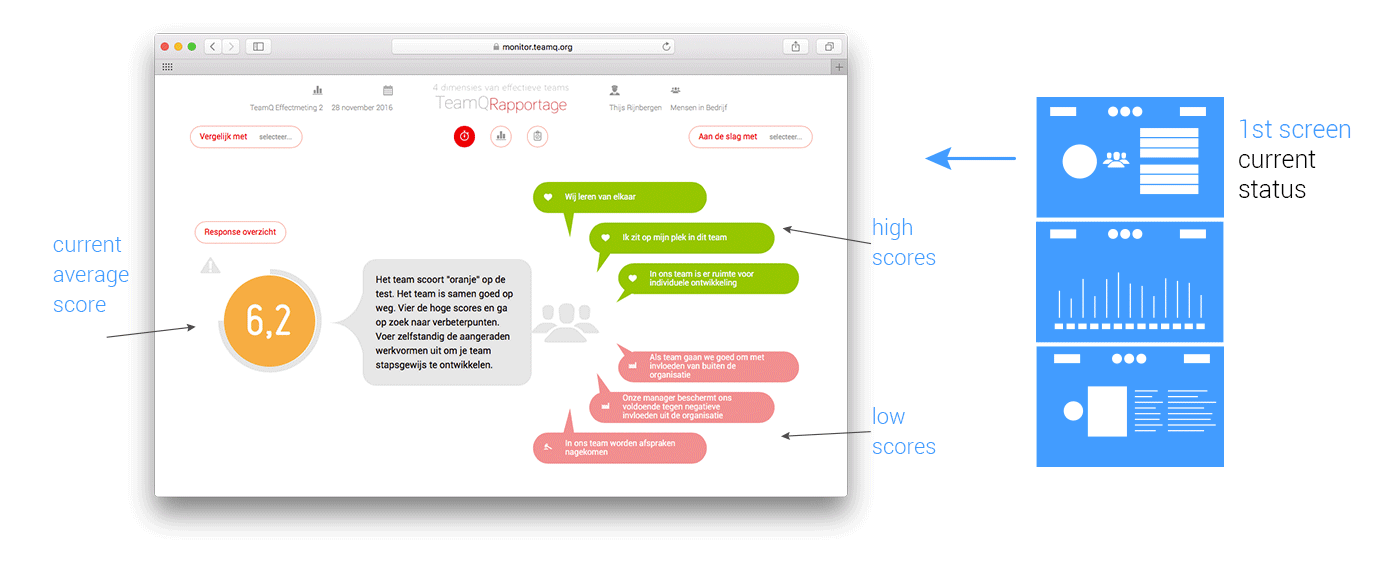 First screen - Current status
What is the teams' current average rating? Based on what input? How should I consider the result? The first screen offers a to-the-point overview of the state of current affairs.
Second screen - all the data
The second screen offers the scores and ratings in a comparative UI. On the first glance you'll find better results versus the lesser.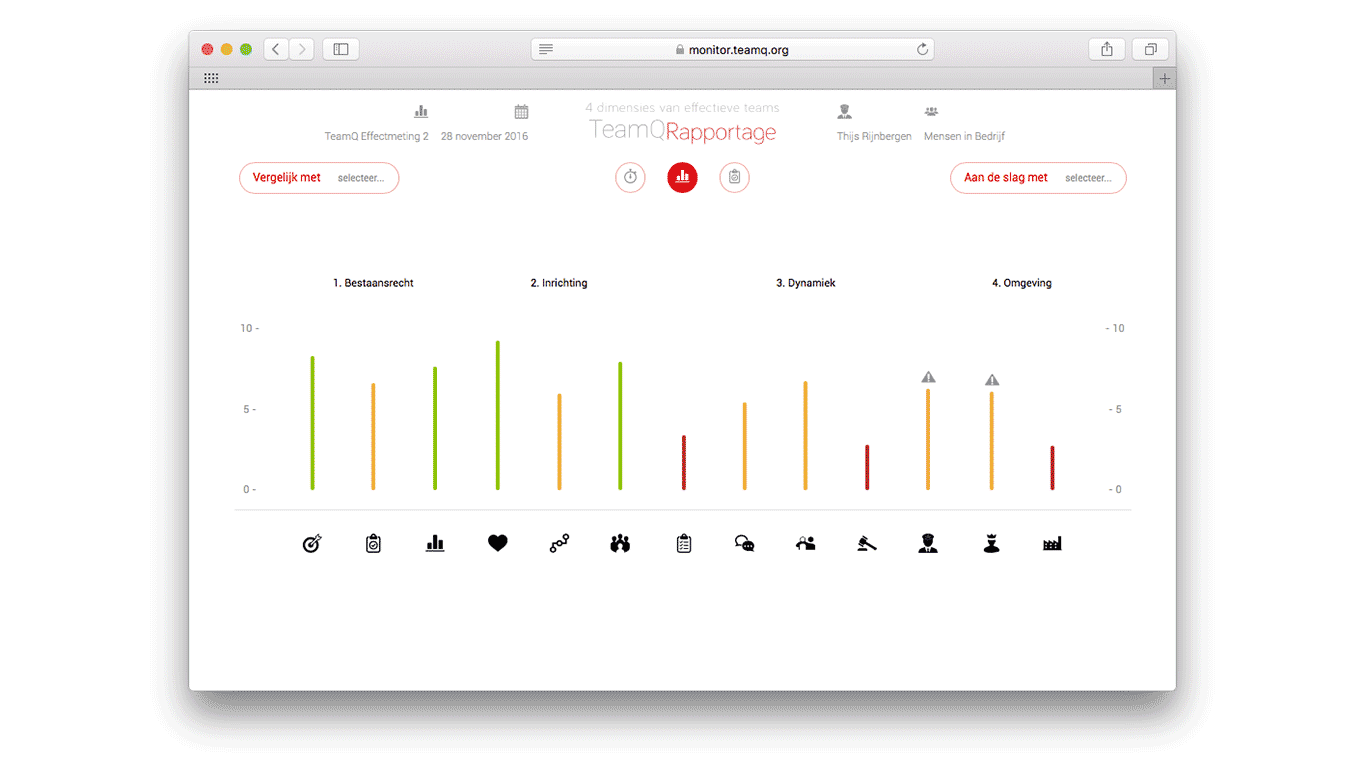 Third Screen - at the heart of the matter
Here you'll find the real answers to your questions. Why is the team not doing well? What are they saying? What should change? And going from there, what can be done about it? Various exercises are offered,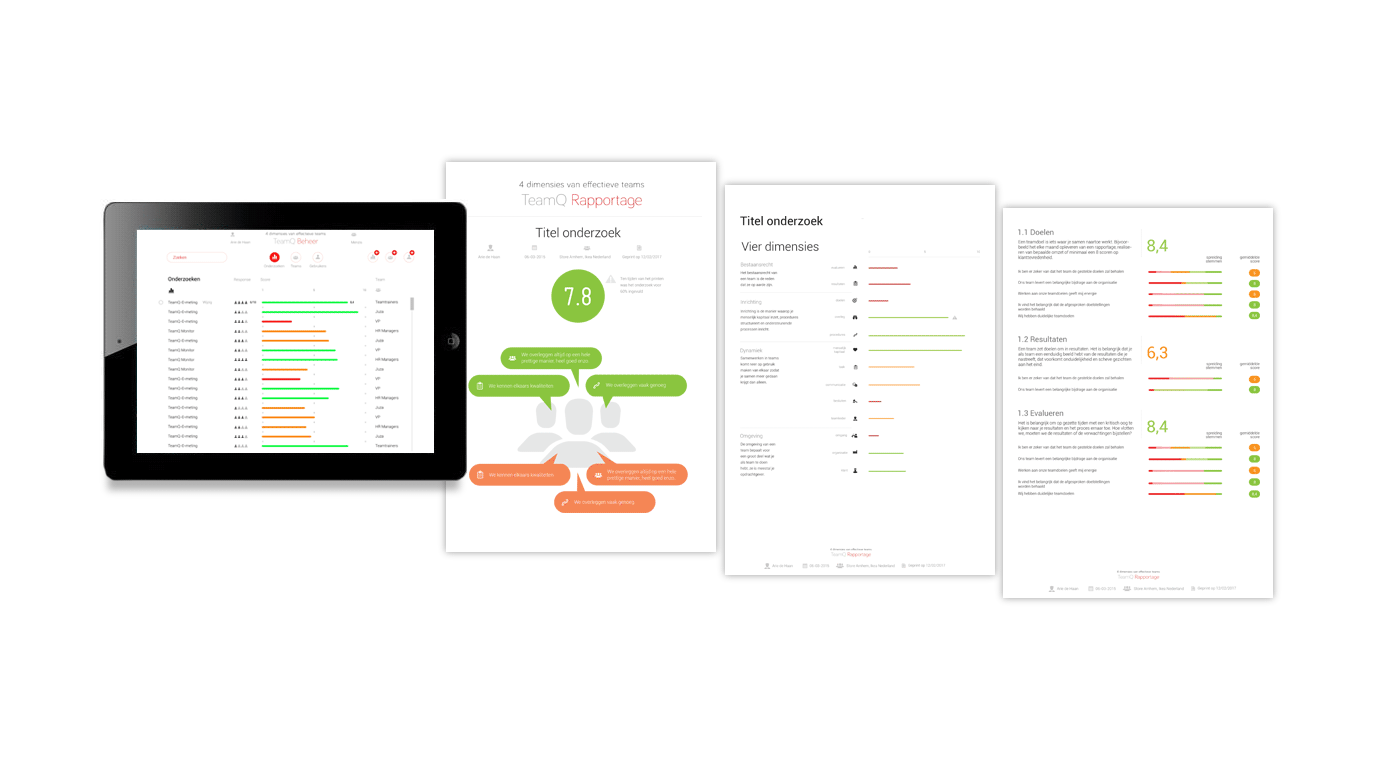 Made by and used by
IKEA and Menzis are amongst the companies using the tool.
TeamQ's site
offers more informafion on the product itself.
Maykin media
was responsible for online development,