vodafone's future is 4G. Can your phone come with?
more than a test
Vodafone is ending its support for its 3G network. Soon it's all 4G. To grow awareness amongst users and avoid unknowingly being thrown off the mobile grid, Vodafone offers a device test. We just didn't want to explain-and-test. We didn't want to make the already-boring, more boring. Users know the networks' limits, we only had to remind them.

We wanted to have the user experience what's so good about 4G. Show, don't tell. Where cellphone-competitors use a lot of text, we preferred you experiencing the network in a way everyone's familiar with. We chose three faces of the service to convert to a digital experience: being able to use it anywhere, no network failure in large crowds and unlimited signal strength.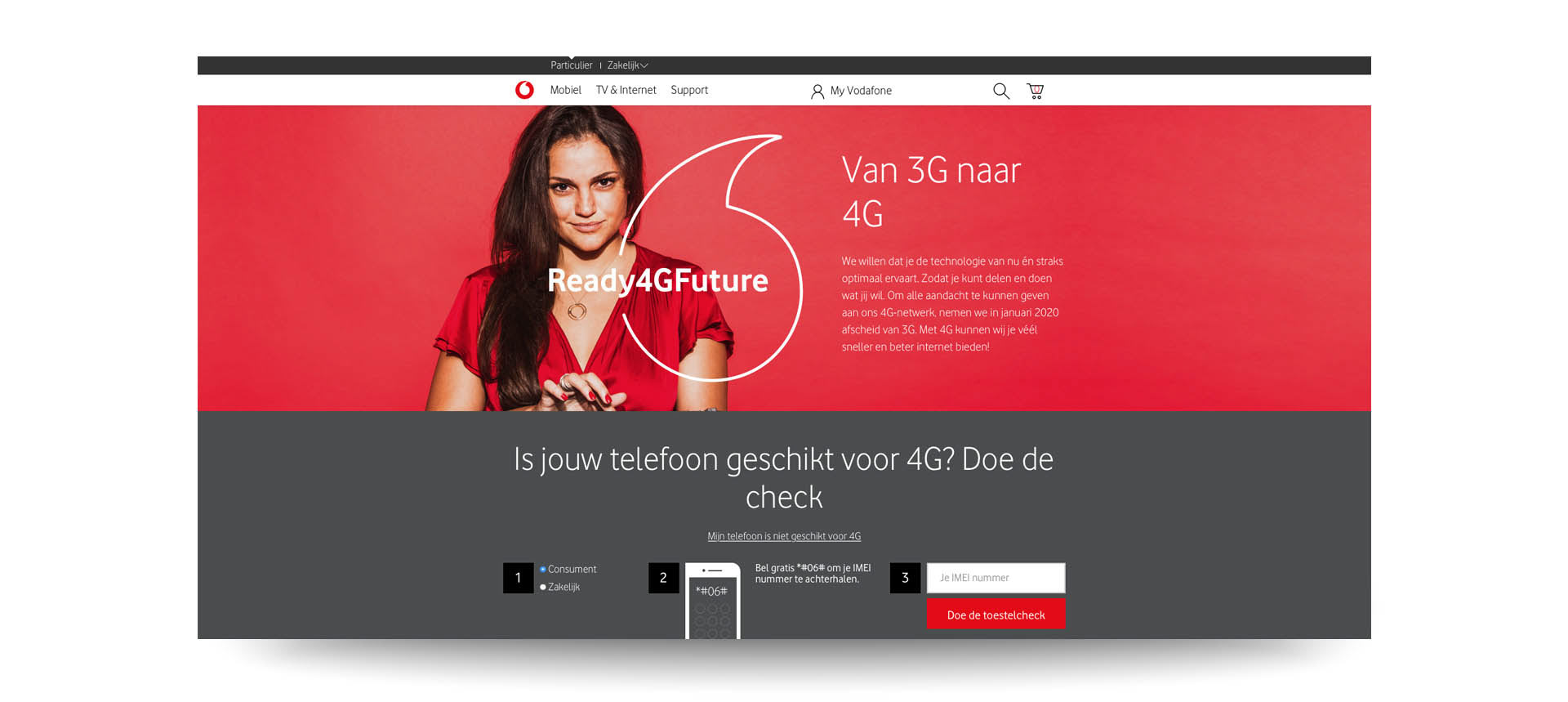 coverage anywhere
The first thing to have you feel, is the networks coverage. We show you're good to go anywhere. On the beach? In the middle of nowhere? Your phone is ok with it.
more users, more service
Where we'd be used to the decline of anything having to do with quality as soon as amounts of users increase - this will happen no more with 4G. To get a good UI experience, we chose for zooming in and out, versus the previous swipe.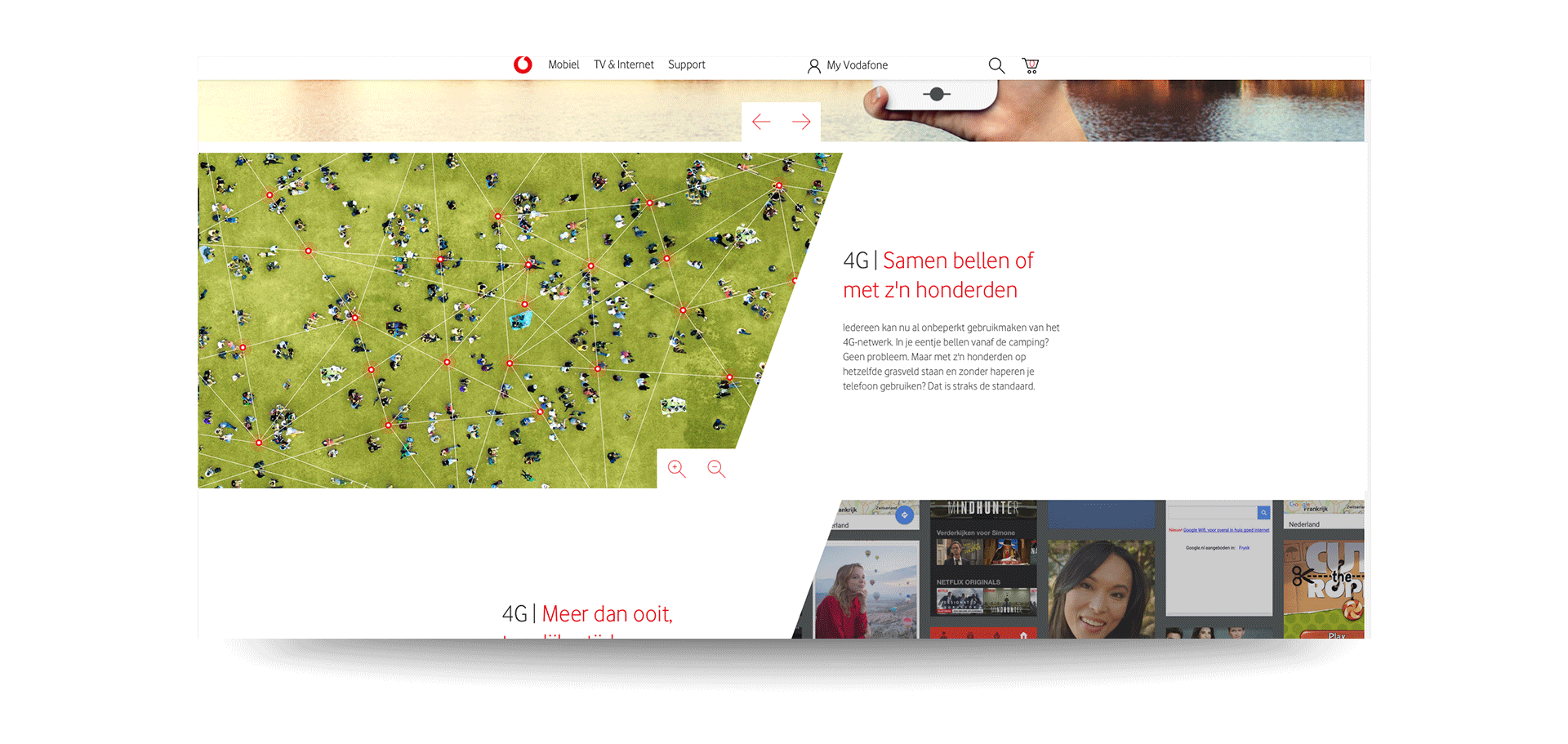 your phone needs multitasking latents
You're streaming music, you're messaging, you're navigating. More and more is happening at the same time. It's not just challenging your phone - all of it is demanding stuff for the network. This ends the trilogy of experiencing 4G's better characteristics.
The pages' purpose
Often you'll see a page just ends. We wanted to offer the visitor two clear options. This page really is a test, so we offer you to try it (again, it's featured in the header too). The page also offers context to the story, so if you're truly interested - here's some more.